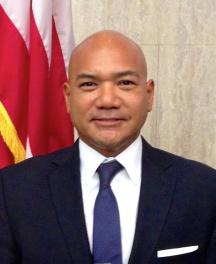 Governor Jerry Brown announced the appointment of Julian C. Recana to the judgeship in the Los Angeles County Superior Court. Recana is a long-time Pilipino American Bar Association (PABA) Los Angeles, board member. He is also a second-generation Fil-Am judge – being the son of NAPABA Trailblazer Hon. Mel "Red" Recaña.
Recana, 45, of Signal Hill, has served as a deputy district attorney at the Los Angeles County District Attorney's Office since 1999. He was a contract attorney at Early, Maslach, Price and Baukol in 1999. Recana earned a Juris Doctor degree from Loyola Law School Los Angeles and a Bachelor of Arts degree from the University of California, Berkeley. He fills the vacancy created by the conversion of a court commissioner position on July 1, 2014. Recana is a Democrat.
Congrats Julian!
A snippet from the full press release can be found here.